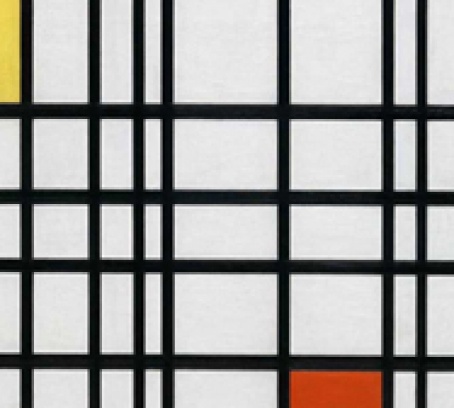 EUROPE | Mondrian's abstract art
2014-06-04
Czas czytania 3 minuty
On 6th June Tate Liverpool will present a fresh insight into the work of Piet Mondrian and his contribution to abstract art. The exhibition that commemorates the 70th anniversary of the Dutch painter's death, will run until 5th June.
Artist is known as one of the most important contributors to the development of abstract art at the beginning of the 20th century. The exhibition will investigate his relationship with architecture and urbanism.
Mondrian and his Studios
also considers the relationship between his iconic artworks and the space around them. Focusing on this connection, after painter moved to Paris in 1911, a major exhibition highlight will be a life size reconstruction of his Paris Studio which will allow visitors to immerse themselves in artist's creative world. Mondrian's studios in Amsterdam, Paris and New York all reflected different stages of the painter's way of thinking and of his intentions.
The exhibition also investigates artist's broader relationship with architecture and urbanism, particularly through a comparison of his earlier Parisian works and those made in the hectic modern cityscape of New York. Many of Mondrian's best-known Neo-Plastic works will be exhibited, featuring his own instantly recognisable abstract painting style comprising straight lines and clearly defined primary colours.
Tate Liverpool will be working closely with Plus Tate partner Turner Contemporary throughout
Mondrian and his Studios
. Turner Contemporary, based in Margate, will held the exhibition
Mondrian and Colour
in Hamburg until 21 September 2014.
Mondrian and Colour
explores the early period of the artist's career, tracing the painter's use of colour from figuration to early abstraction.
Together, the exhibitions will focus the UK's attention on this pioneer of abstract art, timed to coincide with the 70th anniversary of his death.
More information about the exhibition:
http://www.tate.org.uk
Source: based on Tate's material