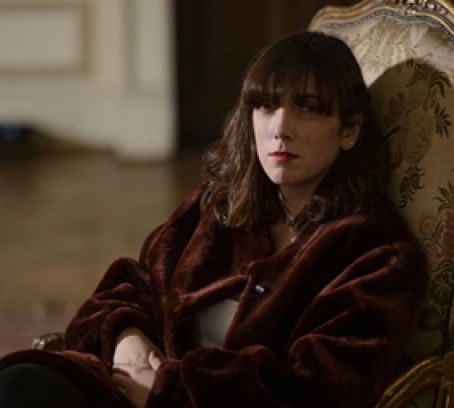 INTERVIEW | Bernardita Marambio
2014-07-22
Czas czytania 4 minuty
Bernardita Marambio is an industrial designer who studied in Santiago, the capital of Chile. She creates furniture, lighting and accessories. Her works have an ecological dimension. A major project in the career of the artist is Demodé – material exploiting wasted textile from the Chilean Industries that end up in landfills, it is used for chairs, tables etc.

Graduated…
Industrial designer, Diego Portales University – Santiago de Chile.
My education gave me as a result…
Organization, thoroughness, responsibility is a great base to learn more outside in the real world, living day to day, design independently.
I live in…
Providencia, a pleasant town of Santago City, the capital of Chile.

My profession is…
a way of living.

This profession taught me...
that we can know many things and be receptive to many things that happen in the world and if you think there are wrong you can solve malfunction, but mostly I taught how to produce, consume and live.
My advice for people thinking about this profession...
while studying, enjoy without fear to imagine and create. If something motivates you to do, DO IT, without fear for not having money. Producing just for making money is not the way.
The most important tool for my work is...
people, the team behind each new project that cannot exist without people. Designers are nothing without people, people make things and they use tools.
Most of my daytime I spent on...
thinking and working.
Teamwork is for me...
the essential. It is difficult to fight for an ideal alone.
What I like to do the most is...
communicate through design.
My clients are...
I like to say that everyone can be my client, we want to reach everyone.
Work is for me....
engine life.
The most difficult aspect of my work is...
you can always go wrong and fail, the important thing is to get out.
Competition is for me...
necessary while it is positive.

I am inspired by...
people who love their work. In the world of product design I love the work of Hella Jongerius.
While I rest...
I
dream, sleep and eat.
If I had more time…
work and rest more on the same level that right now.
First money I earned I have spent on…
a saw. 
If I wasn't who I am, I would…
be a singer.
I am proud of…
that the design has changed the way I live.
It's the most difficult to reconcile with...
the capitalist system and the consumer society.
When I think about the future...
uncertainty and anxiety to see what happens with what we do.
The closest challenge…
continue to work well in what I do.
The biggest success...
be alive to see the changes that I want to happen in the world.
The most important decision in my life…
work independently regardless.
The most important words I ever heard…
while you work, you never miss anything.
My country means to me...
a place to do and learn everything! We have everything!
Connection in between culture and business is…
fundamental, must live and be respected.
Designer's website:
http://www.bernarditamarambio.cl/Demode